Modern technology helping refugees in Angola get aid fast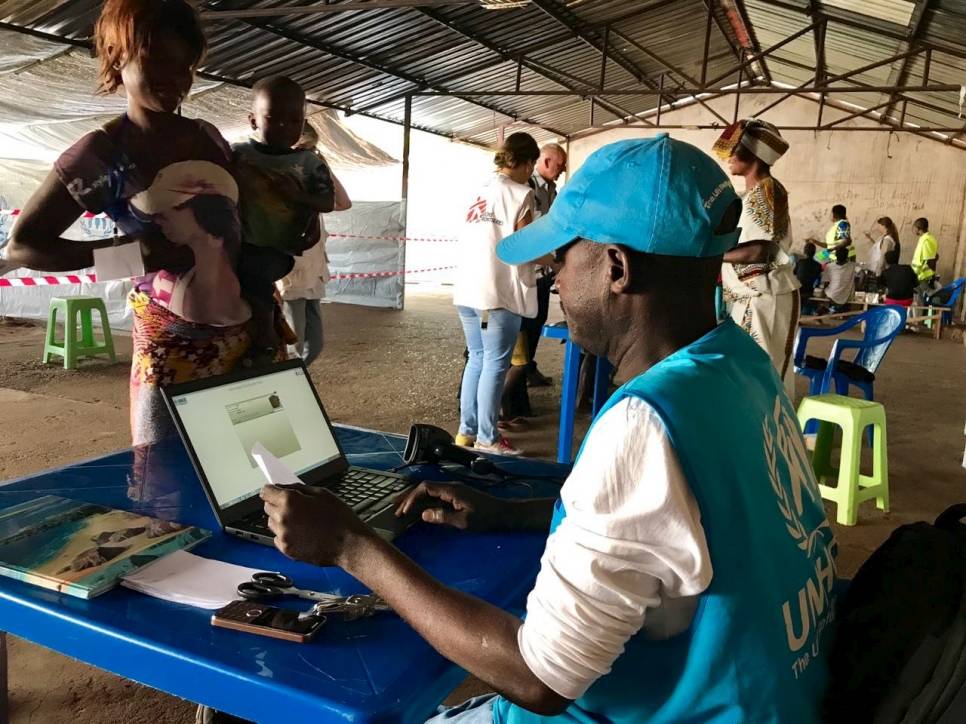 Modern technology helping refugees in Angola get aid fast
UNHCR, 01 Aug 2017
A long queue snakes its way through Cacanda reception centre as people wait patiently to receive their monthly food rations of maize meal, cooking oil and beans. An average of 4,500 people queue daily to receive food and other items like blankets, mosquito nets, buckets and solar lamps.

The distribution usually takes a long time to end making people wait for hours. But things have recently changed as Katerina, one of the people queuing for food comes to discover. When she started off bright and early for the distribution centre to pick food for her 21-month old son, Jean, she had braced herself for a long queue and a longer wait. But what she found when she got there surprised her.

"I came this morning at 8 a.m. thinking I would have to spend the whole day queuing," she says. "But two hours later, I had received my food, knew how to cook it and was on my way."

A young mother from the Democratic Republic of Congo's Kasai-Oriental province, Katerina is currently staying in Dundo with her son and her four-year-old daughter, Valentine. Here in Angola's Lunda Norte province, there are two reception centres allocated by the Government to temporarily accommodate over 31,000 refugees who recently fled violence in the DRC's Kasai region.

Katerina has now stayed here for almost two months and is among other mothers of over 2,200 children aged between six and 23 months who are receiving monthly rations of SuperCerealPlus; a nutritious supplementary food that prevents malnutrition in children.