Zambia to relocate DRC refugees to permanent settlement by end of July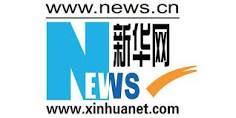 Zambia to relocate DRC refugees to permanent settlement by end of July
XINHUANET, 06 Jun 2018
LUSAKA, June 5 (Xinhua) -- The Zambian government expects to relocate all the Democratic Republic of Congo (DRC) refugees currently being kept at a temporary transit center in Nchelenge district in Luapula Province by the end of July, the United Nations (UN) refugee agency said on Tuesday.

Zambia opened the Kenani Transit Center last August at the height of an influx of DRC refugees, with over 15,000 refugees registered so far.

But the United Nations High Commissioner for Refugees (UNHCR) said about 6,621 refugees have been relocated to Mantapala Refuge Settlement, a permanent settlement within the same district as of May 31, 2018.